21 Designs Australia | Web Design, Hosting, Development and Marketing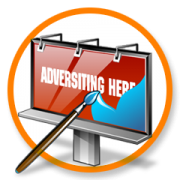 21 Designs deliver quality web design services across Brisbane and Australia for local business. With extensive experience across a broad range of technologies and industries, we'll realise your ambitions with a beautiful design, easy to use software, excellent support ensuring you get the most out of your website.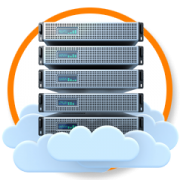 We provide Australian website hosting services using industry standard technologies such as Apache, PHP, MySQL and cPanel. Need cheap, local web hosting? Want a host who's 100% Australian with no dodgy offshore service? Forget the language barriers and late nights and get the quality local service you deserve.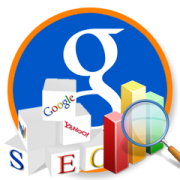 Whatever you want to call it, SEO (also known as digital online marketing) is now a key element in any online business strategy if you're looking to realise a return on your investment. 21 Designs can show you how to improve your visibility, increase enquiries, generate new income streams and achieve profitability.
Call us for a quote on your next design, development or marketing project on
1300 662 492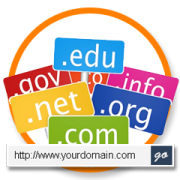 A .com.au domain gives your brand immediate credibility, assuring your customers that your business is legitimate and worth protecting. We'll help you get your domain name quickly and safely, backing our services with a 100% Australian guarantee, by using the power of Netregistry, one of the largest registrars in the country.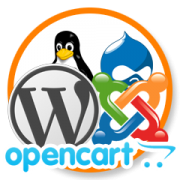 Is your website running slowly? Need upgrades, new features or changes, or just want to iron out the bugs? Whether it's WordPress, OpenCart or any of the leading software products out there, we have years of development experience and specialise in standards-based, security-conscious maintainence and repairs.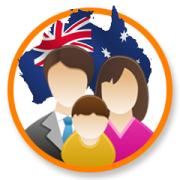 We like supporting our local community, and as a family owned business believe that 100% Australian service and support is essential. We speak your language, understand your needs, and best of all, we're local, which means better results in less time, so keep your money in Australia and help out the locals.
Forget the the bells and whistles
We understand small business and the role a good website can play. Our knowledge across numerous industries, and in multiple disciplines helps us deliver quality results – If you're after a boutique web design agency, you've come to the wrong place!
Our diversity means we're able to understand you at a business level. A solid background in retail, wholesale, logistics and manufacturing allows us to identify opportunities for your business early on, and leverage these online to give you an edge over your competition.
A down-to-earth approach
We know that technology isn't everyone's cup of tea. If you're just starting out, we speak your language, not a bunch of techno-babble. We'll explain everything in easy-to-understand terms, and we'll that will help you through the maze of technology and acronyms to help you understand how your investment will provide a return for your business.
And if you're uncertain about something, give us a call. We're happy to explain the ins and outs that drive your business online so you can appreciate the decisions you're making.
Expert web developers, no matter what content management system you're using
Create and design your own website or blog using WordPress CMS, web software for beautiful results.
Millions of websites are built on the Joomla CMS framework – flexible, powerful web creation software.
Drupal content management platform is open source, and primarily targeted at the enterprise market.
A community driven, open source CMS for enterprise web apps using a scalable web application framework.
A critically acclaimed web design platform promoting "Creative freedom", ModX CMS is flexible yet powerful.
Cushy CMS is touted as he easiest CMS to use, with plenty of features to make web content creation a breeze.
We design awesome shopping carts, customised to suit your business needs
An eCommerce plugin for WordPress, WooCommerce offers enterprise features, and quality design and development capabilities
OpenCart is designed to work right out-of-the box, is rich in features, extremely easy to use and is well supported by the open source community.
Developed by shop owners, this very mature shopping cart software has a wide array of extensions. Zen-Cart truly is the art of e-commerce.
The complete, self-hosted online store giving you 100% control over your websites products, and you customers shopping cart experience.
Another WordPress eCommerce plugin, JigoShop is developed by web design professionals for the complete shopping cart experience.
A hosted solution that takes the headache out of creating an online store. Shopify is simple, elegant yet powerful, and comes with integrated POS.
21 Designs is Andrejs Liepinieks
I've been in the technology industry almost as long as I can remember. It was Mum and Dad's shiny new 386 PC, sporting a 40Mb hard drive and 8Mb RAM that got me started, and by the time I blew it up (rebuilding it was nowhere near as much fun) I was hooked.
My career began building and repairing PC's,  however I quickly became interested in networks, so by the turn of the century I was back in college, then working as a systems admin. Bu then arrived the Internet – and my flair for design, along with a natural curiosity sparked my interest in this new commercial landscape – I was hooked again!
With a formal education in science, programming, and networking, significant exposure to high level business decision making, and an ability to deal with people from the factory floor to CEO's in the board room, I was suddenly afforded a unique perspective on this new communications platform.
It's a rare thing to go to work pursuing your passion
In a way, it's still that shiny new 386 – something nobody's seen before, the thrill of the challenge that sees me where I am today. The difference now is there's a reward – seeing others succeed from my work, and this is what drives myself, and the team @ 21 Designs today.

Looking for affordable web hosting in Australia?
A Rock Solid Platform
Our website hosting services are rock-solid, using our state of the art data-centre in the heart of Canberra ACT. It is one of the Southern hemisphere's largest and most secure data centres, and is used for many government departments at both state and federal levels.
This provides you, and all our customers with the best platform to deliver website content to local customers, improves your search engine rankings for local searches, and gives you the peace of mind that your data is held in Australia, and not subject to the laws and regulations in other countries.
100% Australian Website Hosting Plans
Email/DNS
$10/mth
DNS or Email only
Data / Storage 2Gb
Traffic / Bandwidth Unlimited
Mailboxes / Email Addresses Unlimited
MySQL / Databases Unlimited
Aliases / Parked Domains Unlimited
Subdomains Unlimited
Standard
$15/mth
No frills website
Data / Storage 5Gb
Traffic / Bandwidth Unlimited
Mailboxes / Email Addresses Unlimited
MySQL / Databases Unlimited
Aliases / Parked Domains Unlimited
Subdomains Unlimited
Business
$20/mth
Business Grade Hosting
Data / Storage 10Gb
Traffic / Bandwidth Unlimited
Mailboxes / Email Addresses Unlimited
MySQL / Databases Unlimited
Aliases / Parked Domains Unlimited
Subdomains Unlimited
Business+
$40/mth
e-Commerce Hosting
Data / Storage 20Gb
Traffic / Bandwidth Unlimited
Mailboxes / Email Addresses Unlimited
MySQL / Databases Unlimited
Aliases / Parked Domains Unlimited
Subdomains Unlimited
Enterprise
$80/mth
Enterprise hosting
Data / Storage 40Gb
Traffic / Bandwidth Unlimited
Mailboxes / Email Addresses Unlimited
MySQL / Databases Unlimited
Aliases / Parked Domains Unlimited
Subdomains Unlimited